BBC News
V&A's Ethiopian treasures: A crown, a wedding dress and other loot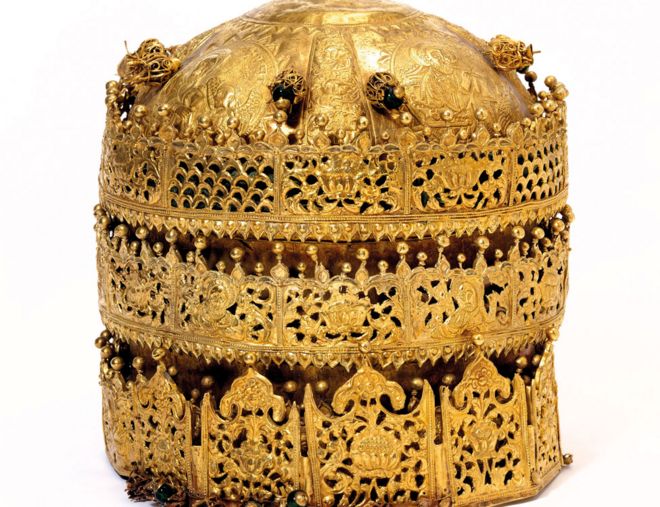 The UK's Victoria and Albert Museum has offered to return on loan treasures to Ethiopia seized by British troops 150 years ago, including an ornate crown, a royal wedding dress and a gold chalice.
The overture came as some of the objects go on display until June 2019 at the museum in London to mark the anniversary of the Maqdala battle in 1868.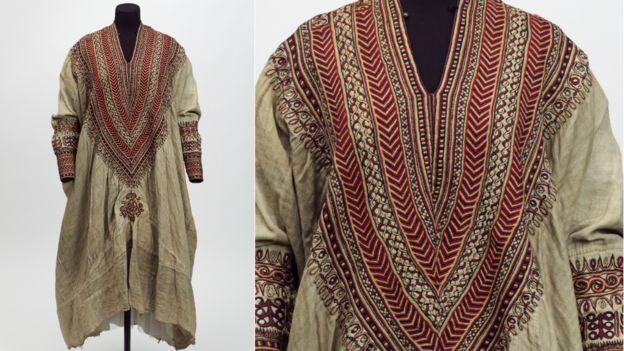 Ethiopia lodged a formal request in 2008 at various British institutions for the return of the treasures worth millions of dollars taken from Maqdala.
V&A director Tristram Hunt has reiterated that the items would remain the property of the museum but said they could be sent back home on "long-term loan".

Maqdala 1868

In the mid-19th Century Emperor Tewodros decided to modernise his empire, Abyssinia, by opening up relations with the UK
But things deteriorated after requests for military assistance were ignored
In protest the emperor detained the British consul and other foreigners
Britain reacted by sending an army to the emperor's fortress in Maqdala
Rather than become a prisoner, Emperor Tewodros took his own life
British forces left with manuscripts, crowns, crosses, chalices, religious icons, royal and ecclesiastic vestments, shields and arms
The emperor's seven-year-old son was also taken to Britain and then educated at Rugby School:


The V&A says the 20 exhibits going on display will allow a new audience to appreciate the beauty of their craftsmanship, with examples of intricate and skilled metalwork and textiles, and to reflect on their controversial history.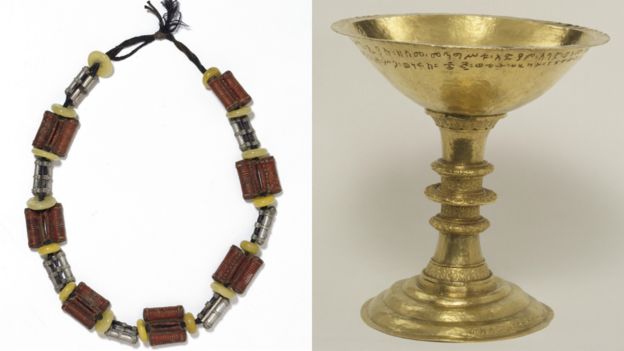 The display will also have some of the earliest examples of military photography in the UK, which the museum says was the precursor to modern photojournalism.